Grays Scam Alerts
At Grays.com, your safety and satisfaction are our top priorities. We have been made aware of two recent incidents where scammers are using our product descriptions and photos on their websites, without referencing Grays, to fraudulently sell products. We would like to provide you with some key information to protect yourself from these scams.
Identifying Genuine Grays Emails:
Genuine emails from us will always come from an email address ending with "@grays.com.au" or "email.grays.com.au". You will receive offical emails from Grays.com immediately after making purchases on our website.
Additionally, we will never request sensitive information, such as passwords or payment details, via email or SMS.
Paying Invoices & Accessing them on the Website
To pay an invoice securely, log in to your account on Grays.com, and navigate to the "My Grays" section. From there, select "Auctions" to view any outstanding bids or balances. We recommend using this method to ensure a safe and secure transaction.
Reporting Scams:
Our friendly team is available 24/7 via email in this link if you wish to verify a sale is on Grays or want to report a page you believe is a scam.
If you suspect you are a victim of a scam involving a fake Grays website, we encourage you to refer the matter to your local police.
3 Tips for Spotting Scams
Being careful of scams is important as falling victim to a scam can compromise your online date. Here are 3 tips for spotting scams online.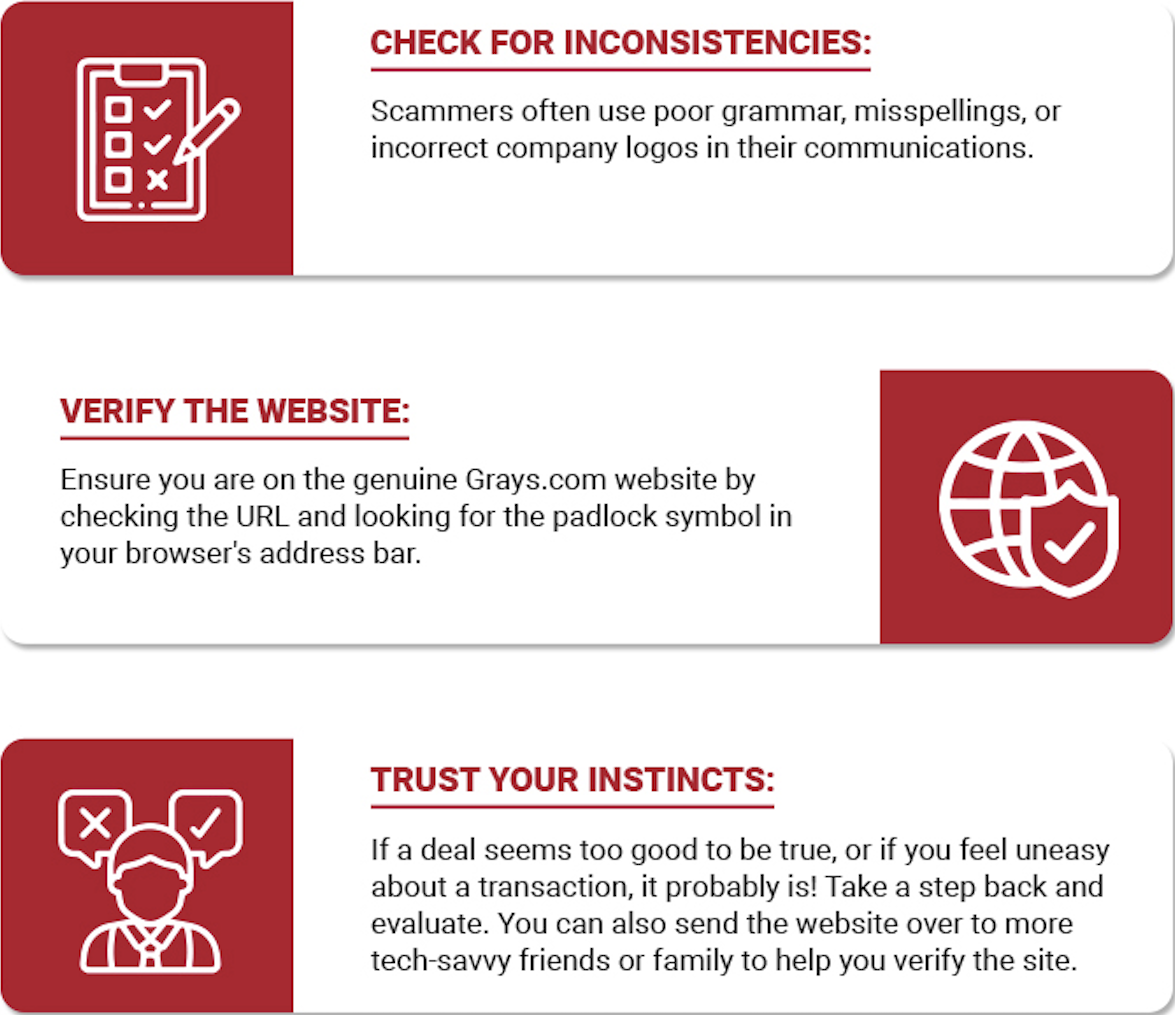 Stay safe and happy bidding!